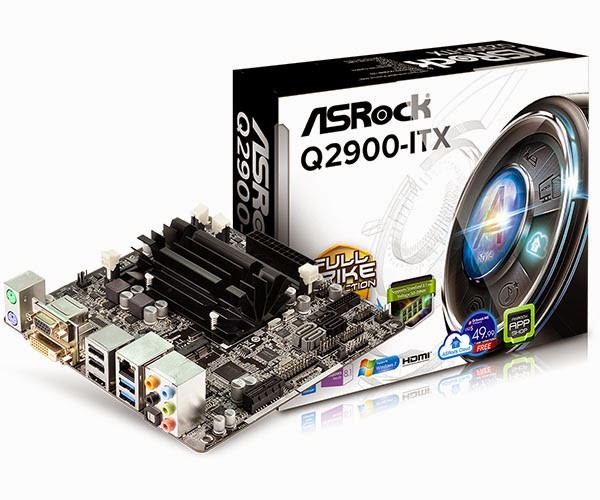 When we looked at AMD's Kabini platform, AMD in its press materials pitted their high end APU against the Pentium J2900 in terms of price and performance. The only issue from the reviewer's standpoint was the availability of the Pentium J2900 in a retail product. At the time, the J2900 was found only in OEM devices, or a single system was found through Google Shopping. Fast forward a few months and we are now seeing a small wave of J2900 motherboards coming to market for custom home builds. ASRock look poised to release the Q2900-ITX and Q2900M to meet that demand.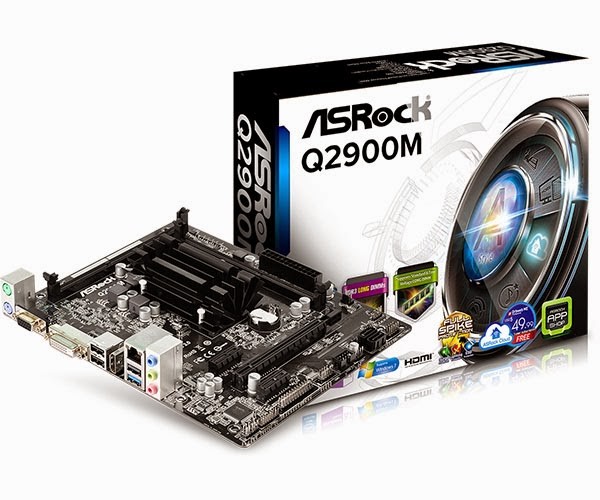 As both motherboards are using the quad core J2900 at 2.40 GHz (2.66 GHz turbo) and 10W, both are supplied with large fanless heatsinks to provide the cooling. The CPU is soldered on to the motherboard (this is an Intel limitation) meaning upgrading is not possible, but the CPU does offer dual channel DDR3, 2 MB of L2 cache and Intel HD graphics.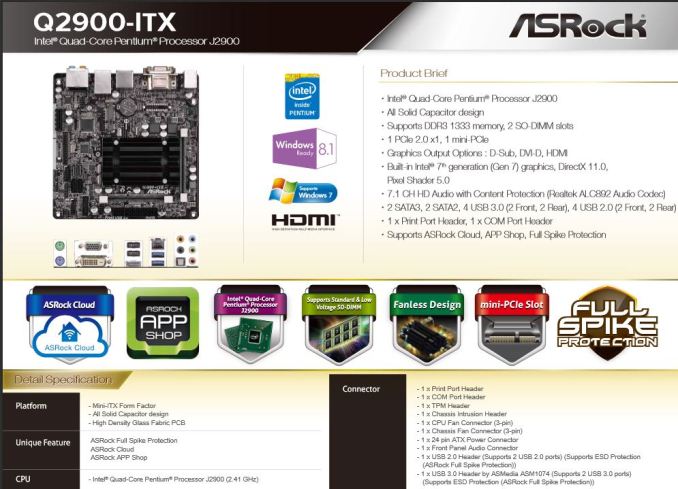 The Q2900-ITX is an ITX motherboard that relies on SO-DIMM DDR3 memory. The standard Atom chipset ports are here – two SATA 6 Gbps, two SATA 3 Gbps, four USB 3.0 ports, a PCIe 2.0 x1 slot, a mini-PCIe slot (for WiFi) and three standard video outputs (VGA, DVI-D, HDMI).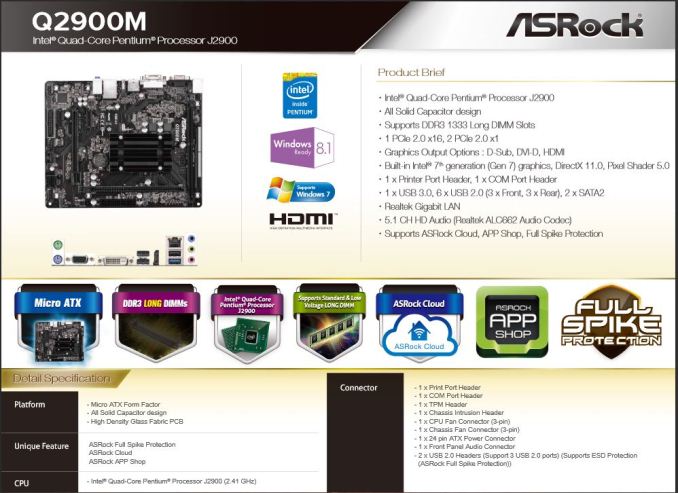 The Q2900M goes up to the micro-ATX size, which affords use of full-sized DDR3. Note how each of the DDR3 DIMMs are at right angles to each other, which comes across as really, really odd. The PCIe lane layout is a little different, giving a full sized PCIe slot capable of PCIe 2.0 x4. There is also two other PCIe 2.0 x1 slots, however judging by other motherboards of this ilk, using the PCIe 2.0 x4 will disable the other PCIe ports or vice versa.
Pricing and availability is not yet announced.
Source: XtremeHardware