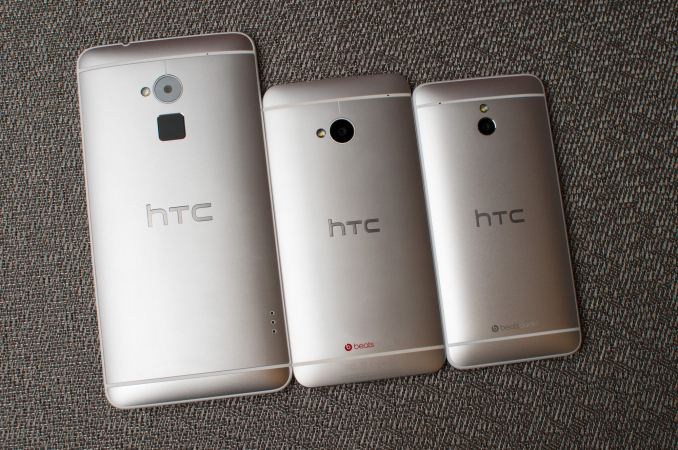 Ahead of MWC and hot on the heels of its announcement that the next HTC flagship smartphone will be unveiled on March 25, HTC is introducing a new program: HTC Advantage.
The advantage program is free for HTC customers and includes a number of features designed to build customer loyalty. The first is the inclusion of a 6 month limited warranty to cover any damage to your screen. If you ding, scratch or crack your screen within the first 6 months of ownership, HTC will replace your display free of charge (1 time only). This applies to any HTC One, One mini and One max devices purchases from this day forward (and presumably HTC's next flagship will also fall under this umbrella after it's released).
The limited warranty won't cover additional damage (e.g. water, non-functioning devices) and is limited to issues with your display. HTC will cover ground shipping in both directions for your damaged device, which it expects will take around 8 - 10 days to complete. If you need your device back quicker than that, HTC will offer an overnight option for $29. If you opt to pay the $29, HTC will ship you a refurbished device overnight and you just send your device back the next day. In the overnight exchange case, you'll obviously get a clean device - a tempting option if your device has scuffs/damage beyond the cracked screen. Once again, non-functioning devices won't be accepted under the terms of this warranty.
The other elements of HTC Advantage are things we've already heard from the company. HTC is committing to offering the latest Android updates for two years from the launch of any device. Unfortunately there is no commitment for the time between an Android release and when it'll be available on a HTC device, but the company does promise that it has been working to streamline its software development and deployment processes. The final component is free cloud storage with enough space to help you back up your device. Today that comes in the form of 25 - 50GB of Google Drive storage and HTC's backup tool
The cracked screen replacement is limited to the US for now, and HTC Advantage has a North America only focus at launch. HTC expects both of these things to be rolled out globally at some point in the future though.