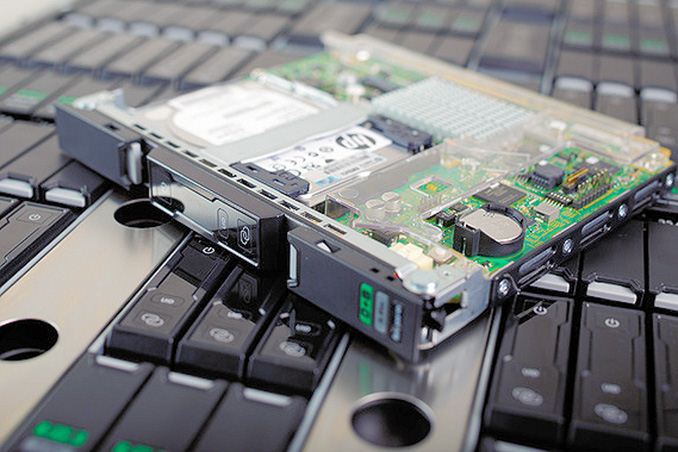 HP is not shy of grand statements when it is describing its newest baby: "historic", "enables unprecedented scale" "revolutionary new architecture". HP claims "maximum density" and "unparalleled power efficiency". That of course, simply begs for closer inspection.
The HP Moonshot 1500 System chassis is a proprietary 4.3U chassis that is pretty heavy: 180 lbs or 81.6 Kg. The chassis hosts:
45 hot-pluggable Atom S1260 based server nodes
A backplane with 3 different "fabrics": network, storage and cluster
Two Ethernet switch modules
Two uplink with SFPs
a management module (with a sort of ILO "light")
Two to four 1200W PSUs (94% efficient)
5 dual rotor, hot plug fans (N+1 redundancy)
Each server node has two 1 Gbit connections to one of the two Ethernet switch modules, or four Ethernet links in total. The cluster fabric allows a fast 2D Torus interconnect for linking up server nodes. The storage fabric is implemented but seems to be unused for now.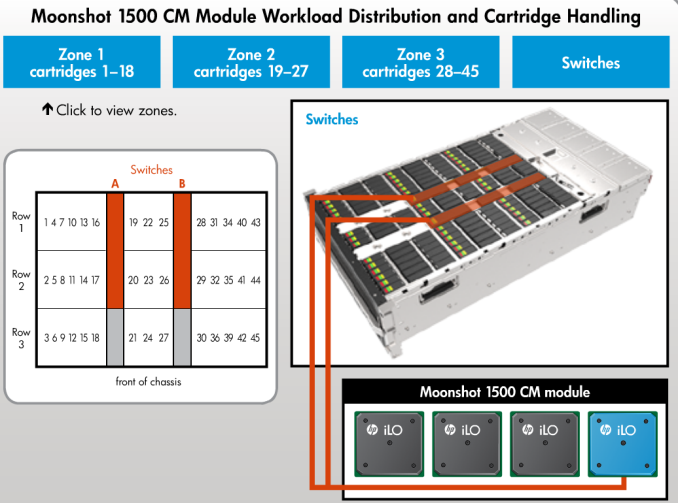 The two switch modules are located in the middle of the chassis, and are placed in the length of the backplane. They can be teamed up, but will probably end up in a redundant 1+1 configuration. The server nodes connect to the backplane by using PCI express slots, and also get their power from PCI Express pins, similar to what SeaMicro servers. All fans are located at the back of chassis.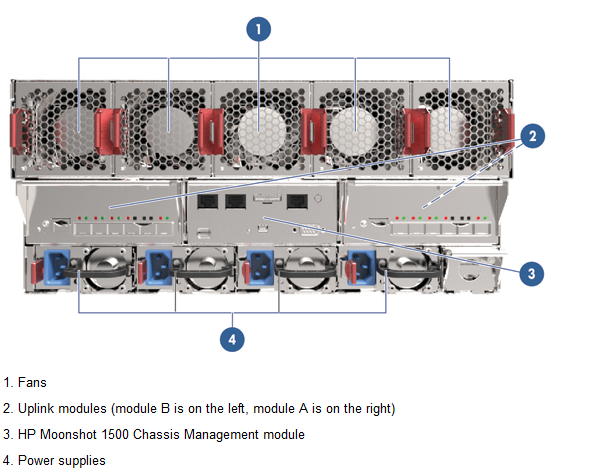 The back is very similar to a blade chassis, with shared power, fans, management and uplink modules for all 45 server nodes.