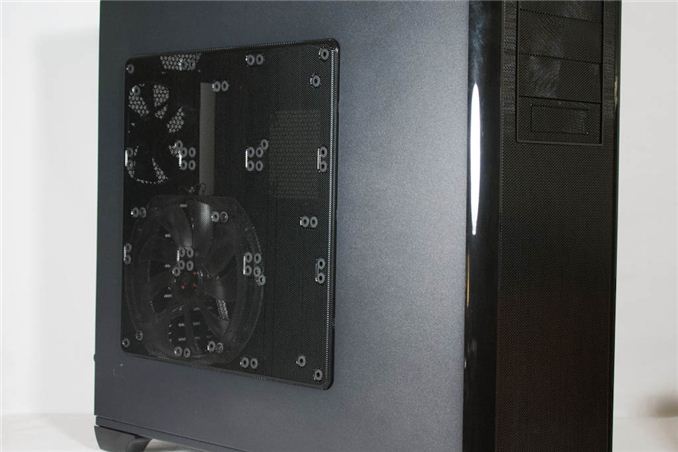 Introducing the Rosewill Blackhawk Ultra
We've long maintained that Rosewill's Thor v2 is one of the best deals floating around for enthusiasts. In that enclosure, Rosewill has a product that's fairly feature rich, quiet, and offers stellar performance. Yet the Thor v2 isn't the flagship of their enclosure line, but today we have that flagship in house. Given its predecessor's stellar performance, expectations are pretty high for the Blackhawk Ultra.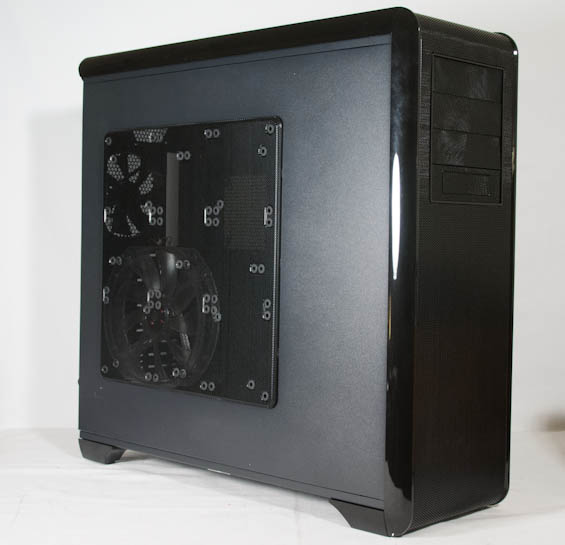 This case is huge, enthusiast class through and through, but it's far less ostentatious than the Thor v2. Our rep at Rosewill has repeatedly cited the Blackhawk Ultra as a bestseller and consistently highly rated enclosure, and it's not hard to see why users might buy it without a second thought: in every sense of the word, this case has a lot of fans. Just about anywhere Rosewill could put a fan, they did, and you'll see when I start breaking it down exactly what I mean.
Rosewill Blackhawk Ultra Specifications
Motherboard Form Factor
Mini-ITX, Micro-ATX, ATX, E-ATX, XL-ATX, HPTX
Drive Bays
External
4x 5.25" (5.25" to 3.5" adapters included)
Internal
10x 3.5"/2.5"
Cooling
Front
2x 140mm red LED intake fan, 2x 140mm intake fan (behind drive cage)
Rear
1x 140mm exhaust fan (supports 120mm)
Top
2x 230mm red LED exhaust fan (supports 2x 180mm, 3x 120mm/140mm)
Side
1x 230mm red LED intake fan (supports 9x 120mm)
1x 120mm/140mm fan mount behind motherboard tray
Bottom
1x 120mm/140mm fan mount
Expansion Slots
10
I/O Port
4x USB 2.0, 2x USB 3.0, 1x Headphone, 1x Mic
Power Supply Size
ATX
Clearances
HSF
170mm
PSU
220mm
GPU
404mm
Dimensions
9.45" x 25" x 25.99"
240mm x 635mm x 660mm
Weight
36.6 lbs. / 16.6 kg
Special Features
USB 3.0 via internal header
Hotswap SATA bay
Secondary power supply bay
Internal fan hubs
Price
$179
Rosewill cites the Blackhawk Ultra as supporting the Corsair H100, which is almost like saying something might explode in a Michael Bay film. The reality is that the Blackhawk Ultra has very healthy radiator support, and a lot of that is due to the substantially increased height as a result of the secondary power supply bay at the top of the case. This bay is blocked off initially, and you'll have to remove one of the 230mm fans from the top to use it.
In keeping with the Thor v2's design, though, it's interesting to see just how much mileage Rosewill is willing to get out of these enormous 230mm fans. Suffice to say that cooling shouldn't be a huge issue, but at eight fans installed stock, it's easy to suspect the Blackhawk Ultra will have trouble with noise. That trouble may be compounded by the one feature the Thor v2 has that the Blackhawk Ultra lacks: a fan controller. Rosewill opted instead for a pair of fan hubs inside the enclosure that support five fans apiece, and the whole thing comes wired and ready to go for the most part.