Application and Futuremark Performance
It's important to stress in our Futuremark testing that the HP EliteBook 8760w benefits from a last-generation SSD; it may only be running at SATA 3Gbps, but it's still fast. Jarred wrote a pretty decent breakdown of PCMark and PCMark 7 in particular in his review of the Clevo W150HR and I wholeheartedly agree with his observations and conclusions. As for 3DMark, try to remember that though we tested the 8760w in gaming situations it is fundamentally a workstation and thus not intended for you to pwn n00bs at Call of Duty 185: America Mindlessly Pads Bobby Kotick's Bank Account.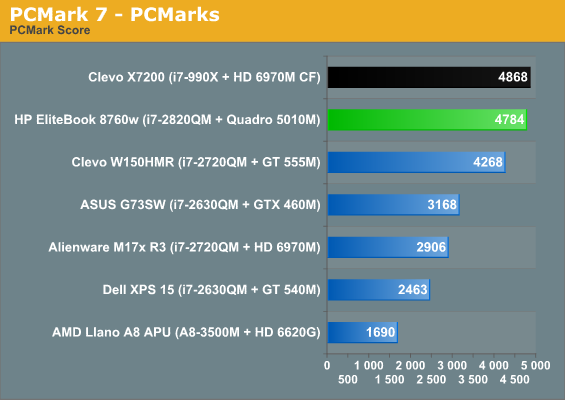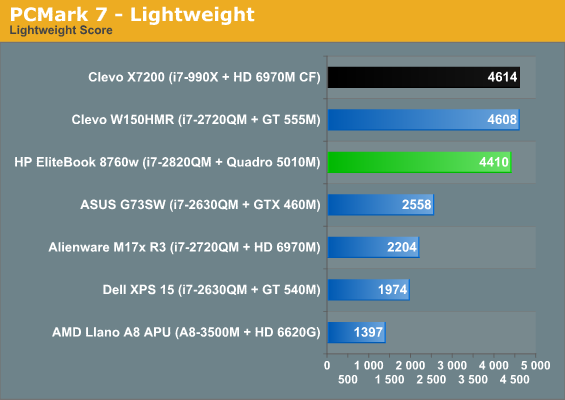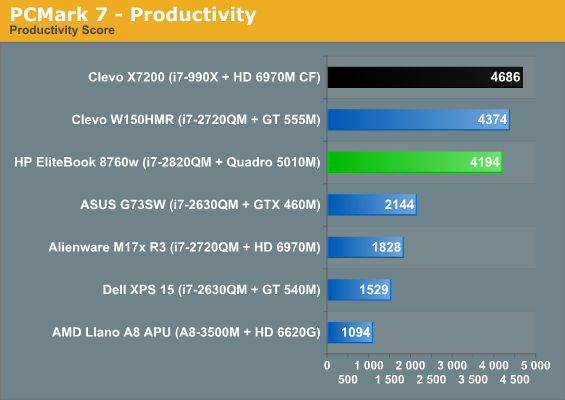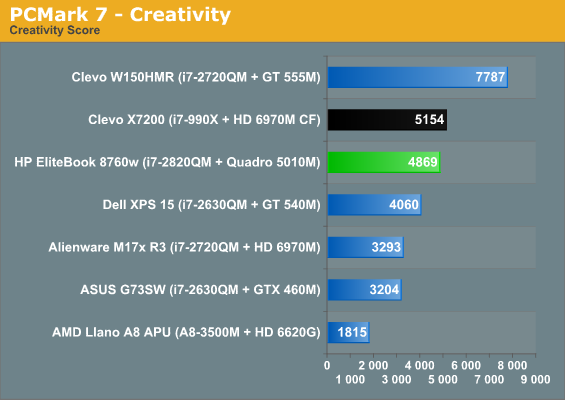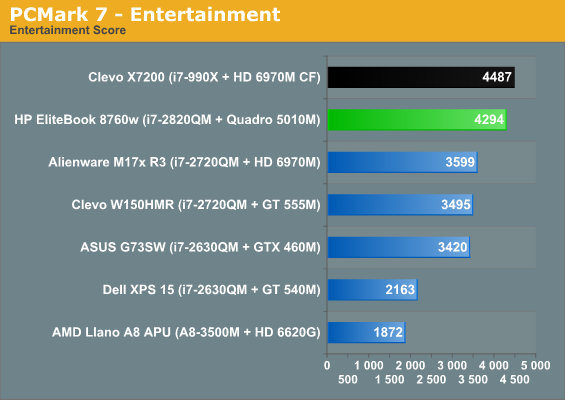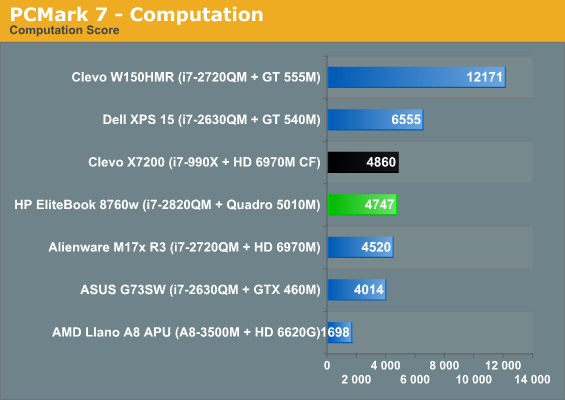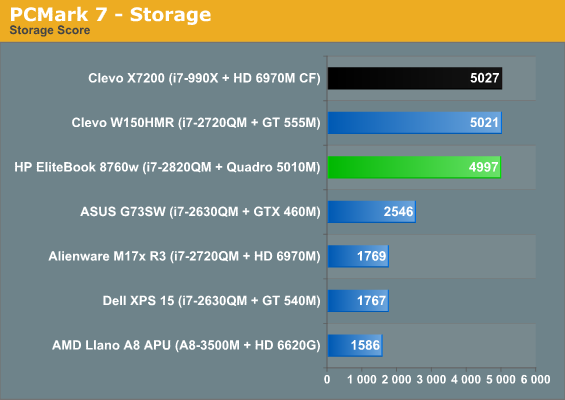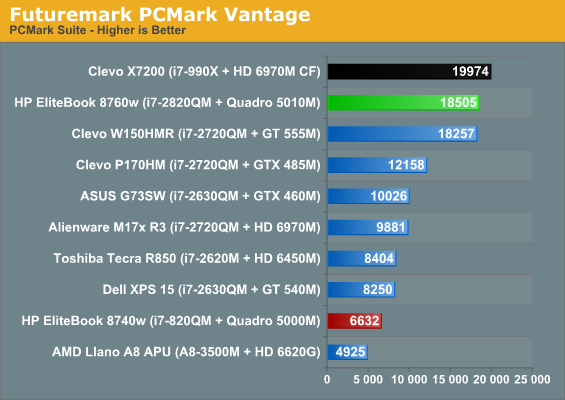 PCMark Vantage and PCMark 7's overall score place the 8760w pretty much exactly where it needs to be, though it's impressive how much it nips the heels of the beefy Clevo X7200 with its hex-core processor and CrossFire graphics solution. Not just that, but it's substantially faster than its predecessor.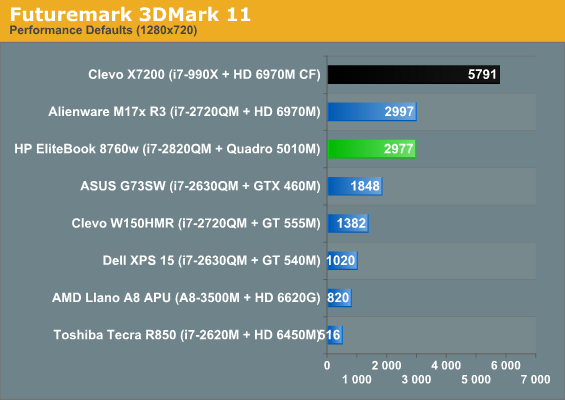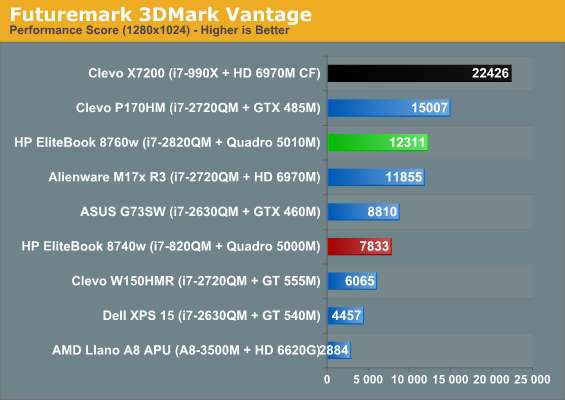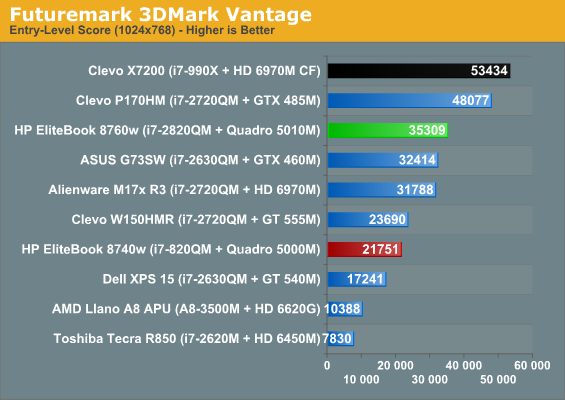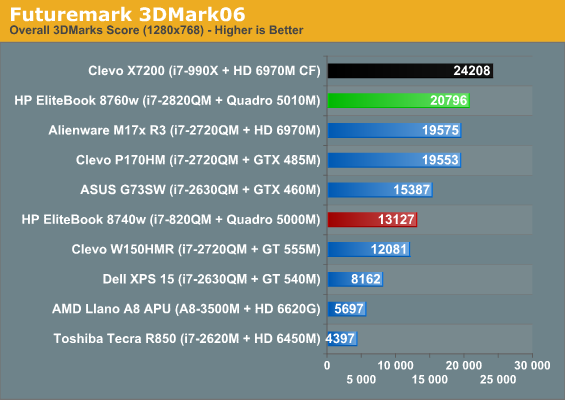 When we get into the 3DMarks, we immediately see major benefits from the additional 64 CUDA cores along with the higher clocks on the NVIDIA Quadro 5010M. That said, we can also see where the increased texturing throughput (64 TMUs in the GTX 485M vs. the 48 in the 5010M) and substantially higher clocks of the GTX 485M make it a far more preferable gaming solution. The 5010M is no slouch, but it's more of a workhorse than anything.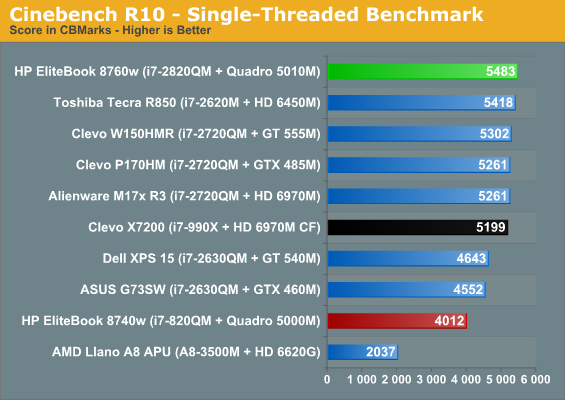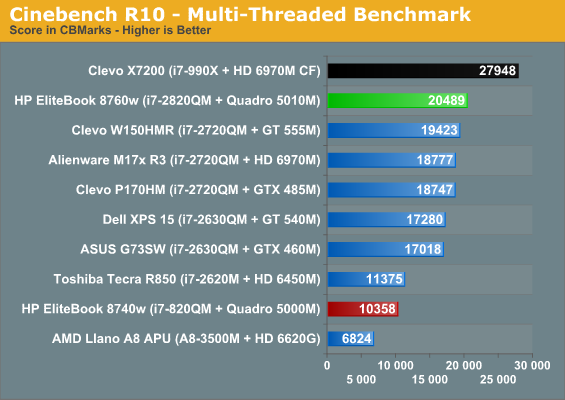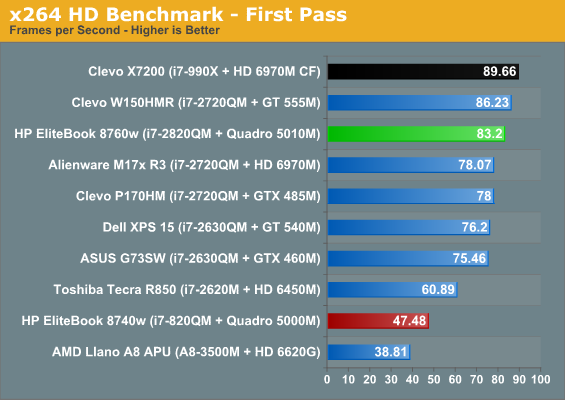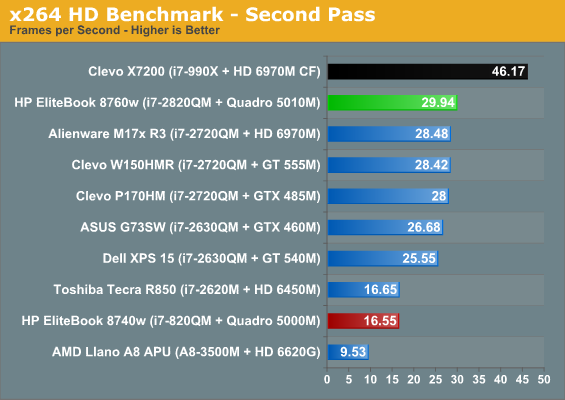 While dual-core processors got a healthy bump in performance in the jump to Sandy Bridge, it's the quad-cores that made out like bandits. In processor-intensive tasks the Intel Core i7-2820QM is often nearly twice as fast as the i7-820QM in last generation's 8740w, making the older notebook a very hard sell. Only the hex-core desktop i7-990X in Clevo's beastly X7200 is consistently faster.