HP EliteBook 8440w—Application Performance and Futuremark
The 8440w is quick. There is no other way to describe it. The dual-core Core i7-620M is definitely a killer processor for simple processing tasks. While it doesn't have the amount of raw computing power as the quad-core i7 line, the 620M is faster in single and dual-threaded applications, even besting the 920XM in some cases.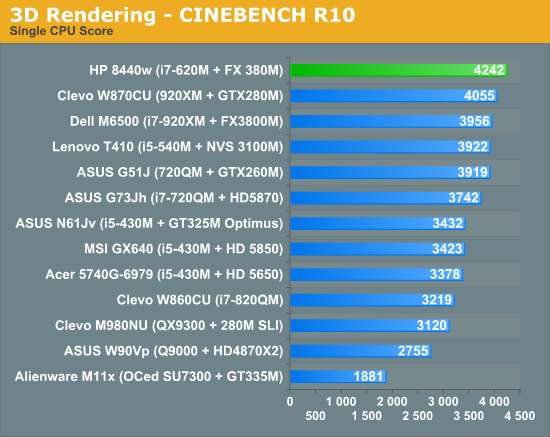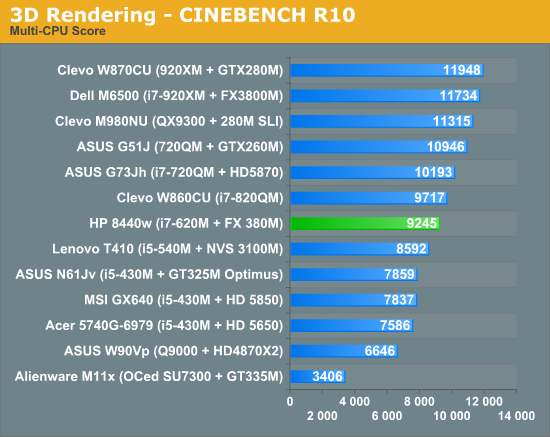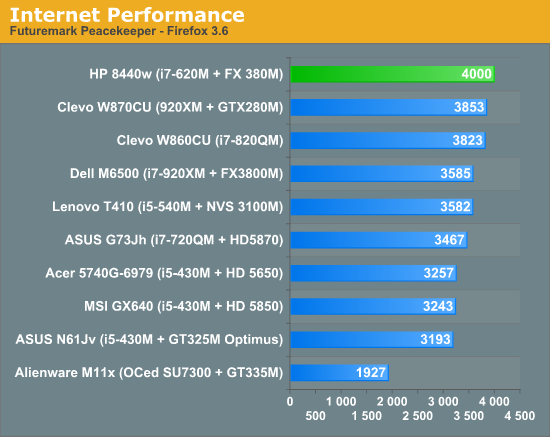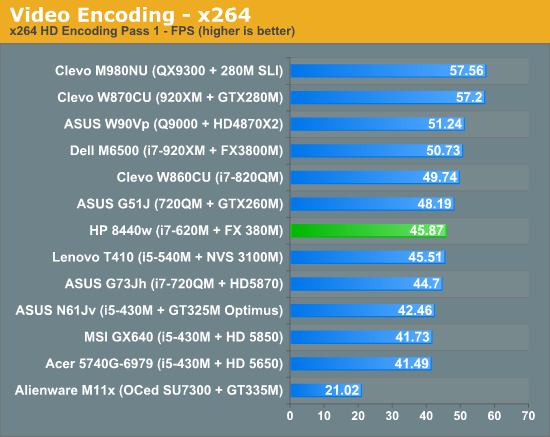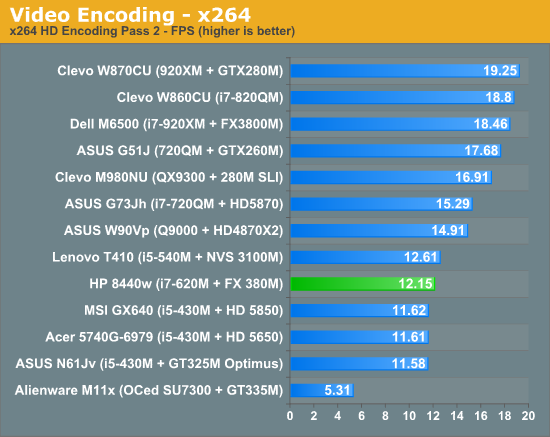 Cinebench, Peacekeeper, x264 HD encoding—you name it, computing performance-wise the 8440w is better than just about everything with a dual-core processor, and competitive with the lower-end quads. This is especially true in Peacekeeper and the single-threaded Cinebench, where the i7-620M tops the charts. Like the old Core 2 Duo/Quad argument on the desktop side, it becomes the difference between four cores versus two faster cores. If you're not doing heavily multithreaded work, the dual-core i7 is the better way to go.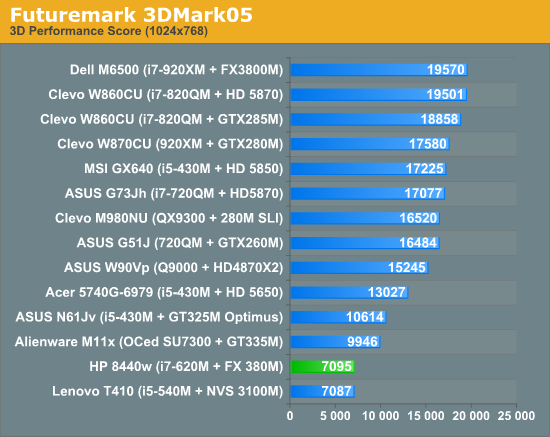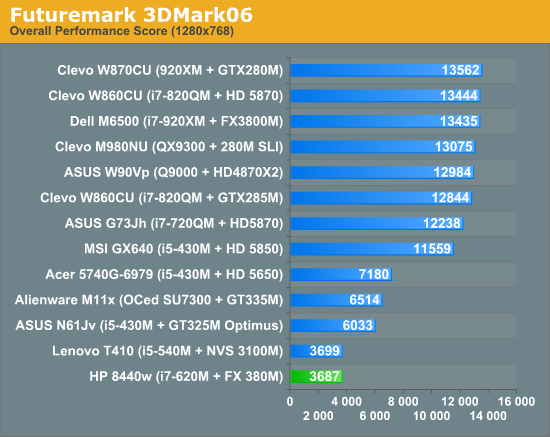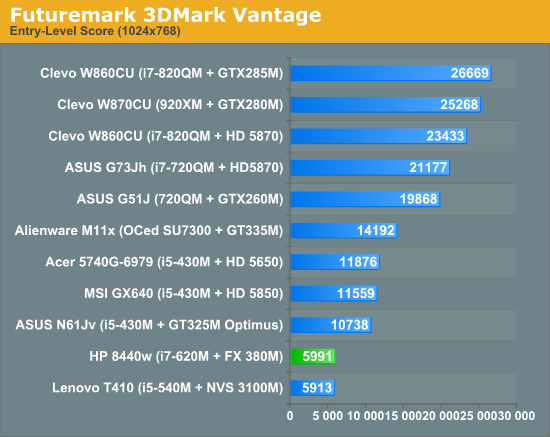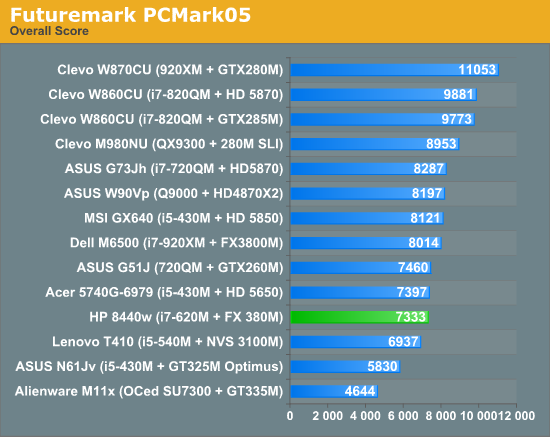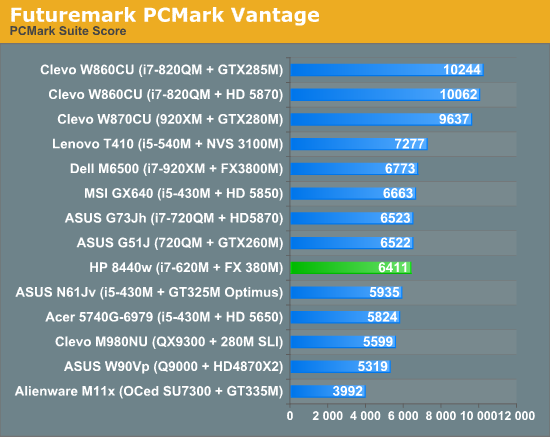 Now, Futuremark is a different story—the 8440w has a lower-end Quadro FX 380M that is based on the same core as the G 310M, which is based on the G 210M. As such, the FX 380M ends up somewhere between the two performance-wise. What this means is that the 8440w ends up pretty weak in non-workstation centric video benchmarks. So in both 3DMark and PCMark, the 8440w fares pretty poorly compared to some of the lower priced mainstream and gaming centric notebooks on the market.