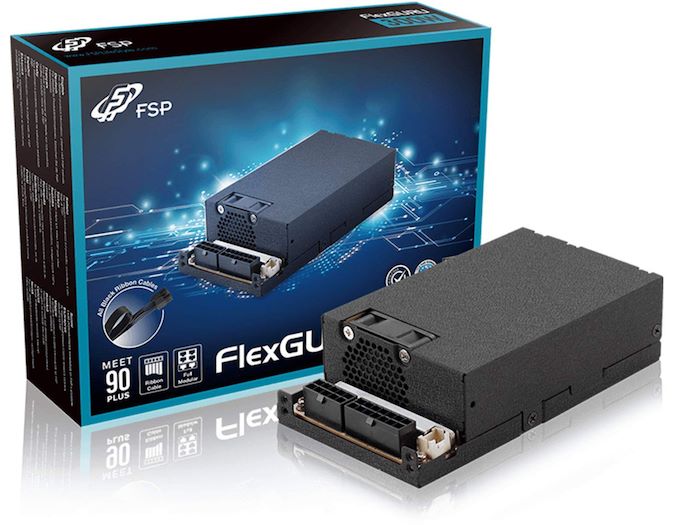 FSP has introduced its first FlexATX power supplies, which will be available through retail channels and value added resellers. The FlexGuru PSUs are fully modular and are rated at 250 W and 300 W. Supporting virtually all technologies that one would expect from a modern desktop power supply, FSP's FlexATX products are aimed at a broad set of applications from industrial PCs to servers and from HTPCs to NAS.
FlexATX power supplies have traditionally been used for small form-factor desktops by large OEMs, as well as for specialized PCs built in large quantities. As demand for miniature computers is on the rise and the market for specialized edge computing systems is set to rapidly grow in the coming years, it's a good time for FSP to roll-out its FlexGuru family of modular PSUs. These PSUs are aimed at smaller PC/server makers, VARs, and even DIY enthusiasts (assuming that the latter can obtain a proper chassis and other components) that do not need high capacity PSUs and require some additional flexibility when it comes to cables.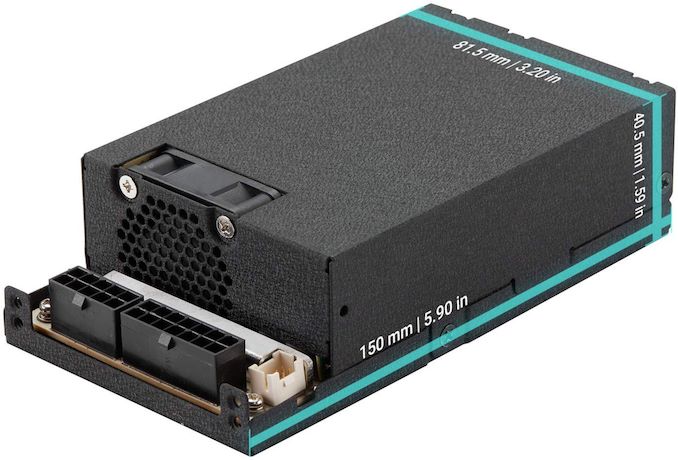 The FlexGuru PSUs measure 150×40.5×81.5 mm and are compatible with the latest Flex ATX 1.22 specification. FSP says that to guarantee compatibility with 99% of Flex ATX chassis (which feature a different PSU orientation), the FlexGuru power supplies come with a special bracket called 'Beetle'. The power supplies do not officially conform with any 80 Plus requirements, though FSP itself says that the 250 W version is more than 85% efficient, whereas the 300 W model is more than 90% efficient under typical loads. Meanwhile, like other contemporary power supplies, FSP's FlexGuru support over power, over/under voltage, over temperature, and short circuit protection technologies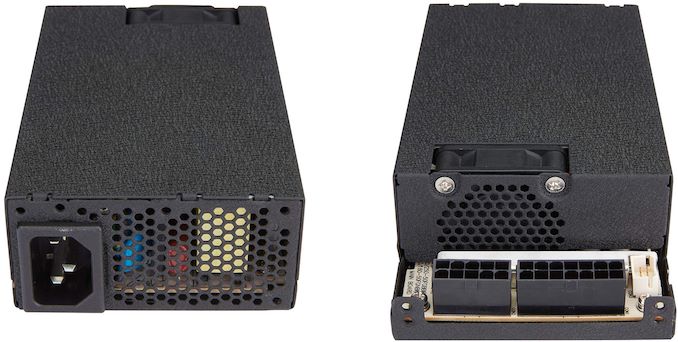 The Flex ATX power supplies from FSP use Japanese electrolytic capacitors and feature a single +12 V rail design. Both PSUs are equipped with a 40-mm ball bearing fan that spins at 3000 ~ 6000 RPM depending on the load, producing 30 ~ 38 dBA noise.
Both FlexGuru PSUs feature a modular design and come with one ATX 20+4 connector, a 4+4 EPS 12v power connector, four SATA power plugs, two Molex power outputs, and two FDD power connectors. To ensure greater flexibility, FSP uses slim ribbon cables.
FSP's FlexGuru Series Output Specifications
FSP250-50FGBBI(M)
FSP300-57FCB
Rated
Combined
(max load)
Rated
Combined
(max load)
+3.3V
12 A
39.6 W
12 A
39.6 W
+5V
14 A
70 W
14 A
70 W
+12V
18 A
250 W
25 A
300 W
-12V
0.3 A
3.6 W
0.3 A
3.6 W
+5Vsb
3 A
15 W
3 A
15 W
Total Power
250 W
300 W
FSP's FlexGuru 250 W and 300 W PSUs are already available from Amazon. The 250 W model costs $86.99, whereas the 300 W SKU is priced at $96.99.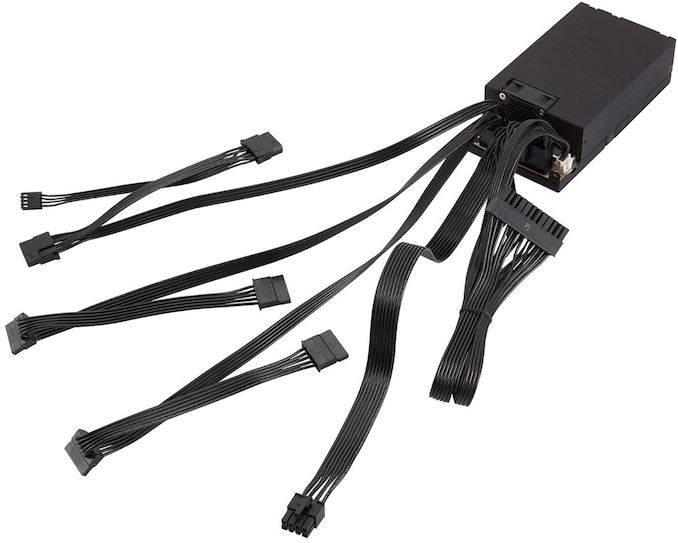 Related Reading:
Source: FSP
Image Credit: Amazon