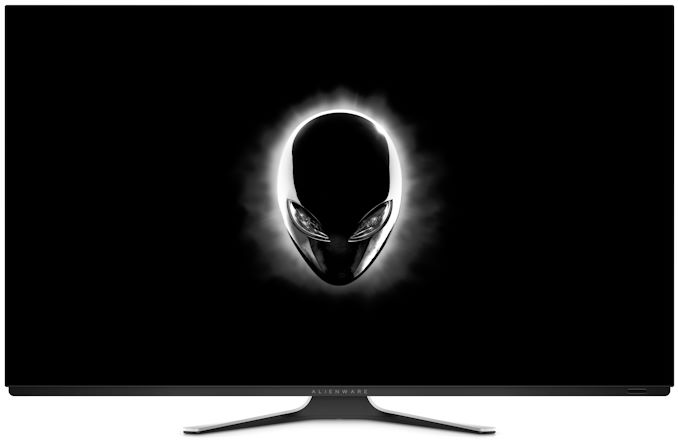 Today at Gamescom, Dell has officially launched its new flagship OLED gaming monitor, the Alienware 55. First demonstrated back at Computex, the display uses a 4K OLED panel featuring a 120 Hz refresh rate, making it among the fastest 4K monitors available. The Alienware 55 supports AMD's FreeSync variable refresh rate technology, which is what sets the monitor apart from OLED UHDTVs, yet not in its HDR implementation.
The Alienware 55 is based on a 55-inch OLED panel featuring a 3840x2160 resolution, 400 nits peak brightness, a 130,000:1 contrast ration, a 0.5 ms gray to gray response time, as well as a 120 Hz maximum refresh rate. The screen can reproduce 98.5% of the DCI-P3 color gamut, which is comparable to accuracy of professional LCD displays. The monitor also has an anti-reflective coating with 2H hardness for additional clarity when used in bright days.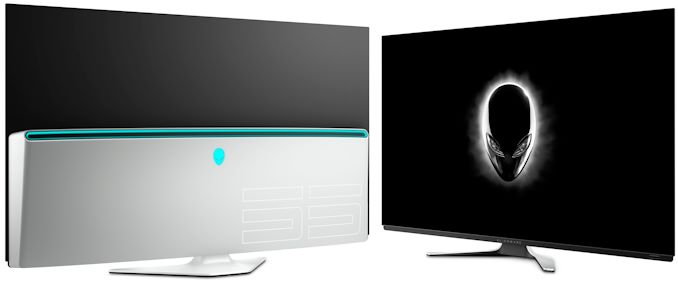 The key feature set of the Alienware 55 is a combination of its technologies as well as its size. OLED computer displays are rare in general, and this one is the industry's first OLED monitors for gamers. The product is not without caveats though: despite the use of OLED technoloy, this is not an HDR monitor. In fact, Dell says nothing about Alienware's 55-incher supporting HDR10 or Dolby Vision transports; so regardless of what the panel can do, it would appear that the monitor itself doesn't support any HDR input formats.
Alienware 55 (AW5520QF) Display Specifications
Panel
55-inch OLED
Resolution
3840 × 2160
Refresh Rate
120 Hz
Response Time
0.5 ms gray-to-gray
Brightness
Peal: 400 cd/m²
Contrast
130,000:1
Viewing Angles
120°/120° horizontal/vertical
Color Saturation
98.5% DCI-P3
Display Colors
1.07 billion
3D-LUT
? bits
Pixel Pitch
0.3108 mm²
Pixel Density
81 PPI
Anti-Glare Coating
2H
Inputs
1 × DP 1.4
4 × HDMI 2.0
USB Hub
Quad-port USB 3.1 Gen 1 hub
Audio
2 × 14 W speakers
3.5-mm mini jack
S/PDIF
Mechanical Design
Chassis Colors: black, metallic,
AlienFX RGB lighting
Power Consumption
Idle
0.3 W
Active
100 W ~ 390 W
The Alienware 55 comes with three HDMI 2.0 inputs as well as one DisplayPort 1.4 connector, with the latter being the second oddity in today's announcement. With full 4:4:4/RGB color, DisplayPort 1.2 is limited to 60Hz; you need DisplayPort 1.4 for 4K@120Hz with 8bpc color. So for what Dell is doing, there's an error in the specifications or compromise somewhere. Either DisplayPort 1.2 is right and they're doing something akin to 4:2:2 choma subsampling to make 120Hz work, or this is not a true 120Hz monitor at all – and instead it's a 60Hz monitor with black frame insertion, a common tactic for TVs. At this point we're not sure which it is, and we've reached out to Dell for clarification.
Update: Dell has gotten back to us, confirming that their original spec sheet was wrong, and that the monitor comes with DisplayPort 1.4 rather than 1.2. So the display does in fact have enough bandwidth for 4K@120Hz with 8bpc color.
Moving on, the display has a quad-port USB 3.1 Gen 1 hub, a headphone output, and an S/PDIF line out. When it comes to audio, the display has two 14 W speakers that were co-designed with Wave Maxx Audio.
Just like other large displays, the Alienware 55 comes with a remote control to adjust brightness, regulate audio and perform other operations.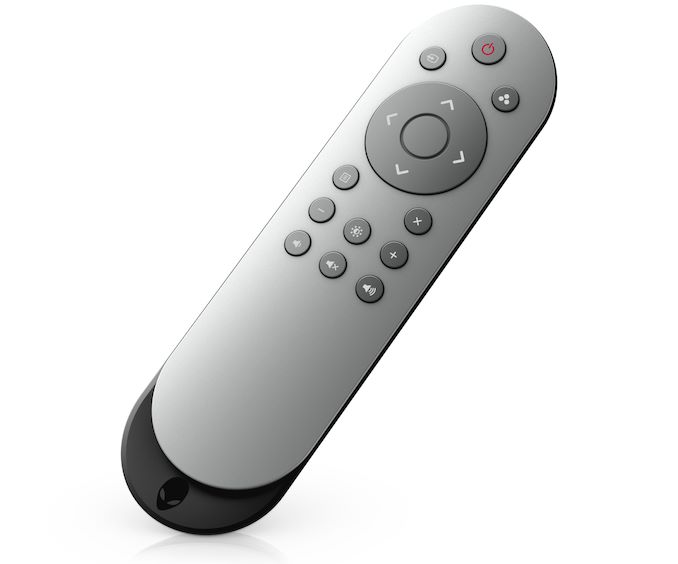 Dell will start sales of the Alienware 55 display starting September 30 at $3,999.99.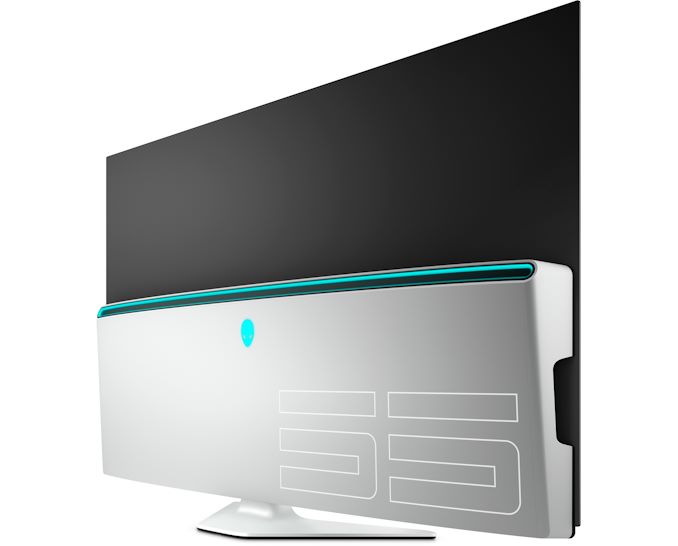 Related Reading:
Source: Dell