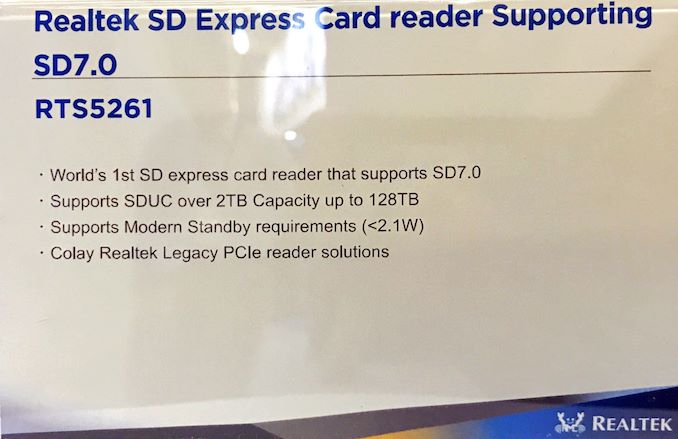 Last year the SD Association published its Secure Digital 7.0 standard that defines SD Express cards. At this year's Computex, Realtek demonstrated one of the industry's first SD Express controllers for appropriate card readers. The RTS5261 chip already exists in silicon, so it is a matter of time before it is used for actual products.
As per SD 7.0 specification, SD Express cards have to support both UHS-I as well as PCIe 3.0 x1 interfaces using different sets of pins (UHS-I for SD, UHS-II/III for PCIe). Therefore, SD 7.0 controllers have to support both protocols, legacy features of SD, capabilities of PCIe (bus mastering/DMA, command queuing, Host Memory Buffer, etc., as well as new features offered by NVMe 1.3 (e.g., power states).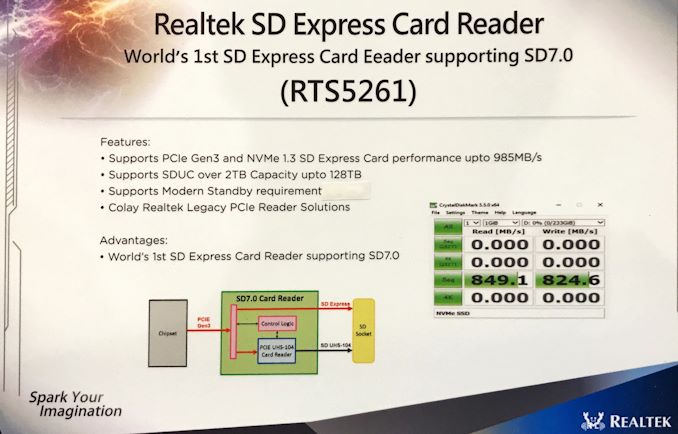 Realtek's RTS5261 supports everything mandated by the SD 7.0 specification and connects to hosts using a PCIe 3.0 interface. The controller can work with SD UC cards featuring capacities of up to 128 TB at sequential read/write speeds of up to 985 MB/s. Actual prototypes of SD Express cards from Western Digital/SanDisk seem to be slightly slower than that, yet still considerably faster when compared to existing SD UHS-II cards.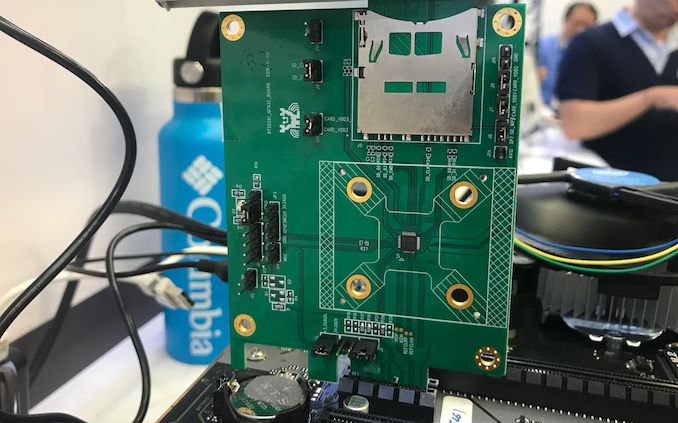 With availability of the RTS5261 controller in the near future (after it passes all the required compliance tests), developers of card readers, laptops, and other devices, can start building their products and enable infrastructure for next generation SD cards. Of course, it is going to take quite some time before SD Express takes off as a widespread standard, yet, transition of SD cards to PCIe looks inevitable.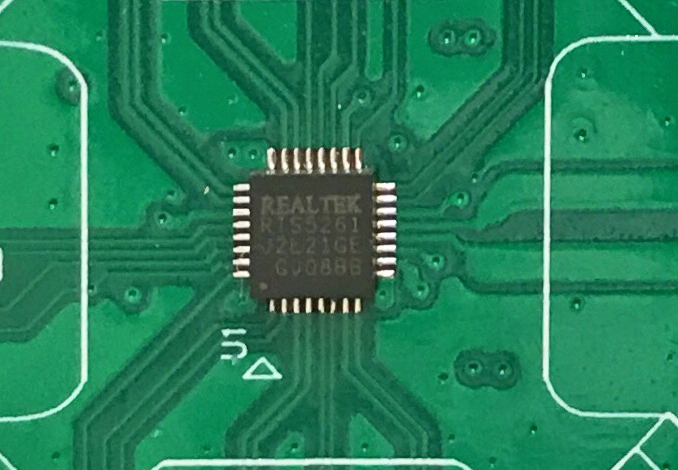 Want to keep up to date with all of our Computex 2019 Coverage?

Laptops

Hardware

Chips
Follow AnandTech's breaking news here!