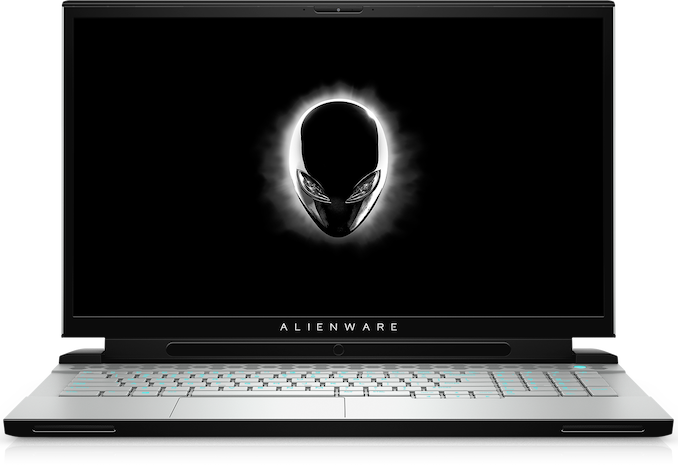 Built to strike a balance between performance, style and compact sizes, Dell's Alienware m-series of gaming laptops were originally introduced last fall, and seem to have quickly risen in popularity. At this year's Computex trade show, Dell is rolling out redesigned Alienware 15-inch m15 and 17-inch m17 laptops, which feature higher-performance components, better displays – including an optional OLED panel – new storage options, and other improvements.
Though designed for slightly different usage models, the all new Alienware m15 and m17 gaming laptops have a lot in common when it comes to their external design as well as internal components. Both systems are based on Intel's 9th Gen Core mobile processors (up to Core i9-9980HK) as well as NVIDIA's GeForce GPUs with Max-Q design (up to GeForce RTX 2080). To maximize the performance of the new notebooks and ensure their powerful, power-hungry processors are well-fed, Dell's Alienware division has equipped the machines with a 6-phase digital VRM for the CPU, as well as a separate 8-phase digital VRM setup just for the GPU. The PC maker is touting its new VRMs as 'hyper efficient'.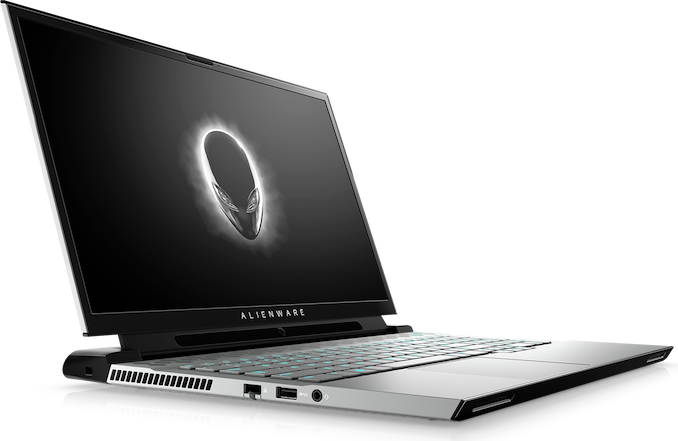 Meanwhile, the key components of the Alienware m15 and the Alienware m17 are being cooled by an all-new cooling system for Alienware, which features thick copper and zinc alloy heatpipes, new fans, as well as massive air intake and air exhaust openings. To a large degree, the design of the new laptops is determined by the cooling system. In any case, the new PCs look very futuristic, and are a notable departure from Alienware's previous m15 design.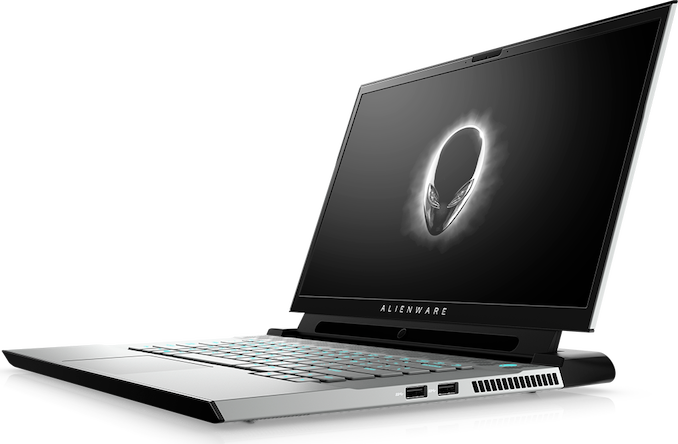 Apart from the new revamped internals, the new Alienware m15 in particular can also be equipped with a rather wide selection of different display panels: along with the default 60 Hz Full-HD panel, the manufacturer offers a 4K OLED option (with DCI-P3 and HDR400), or a Full-HD IPS panel with a 240 Hz refresh rate. Meanwhile, the m17 only comes with Full-HD LCD options – so no 4K or OLED – but buyers can choose between 60 Hz and 144 Hz panels. Both machines, however, now also feature Tobii's eye tracking technology.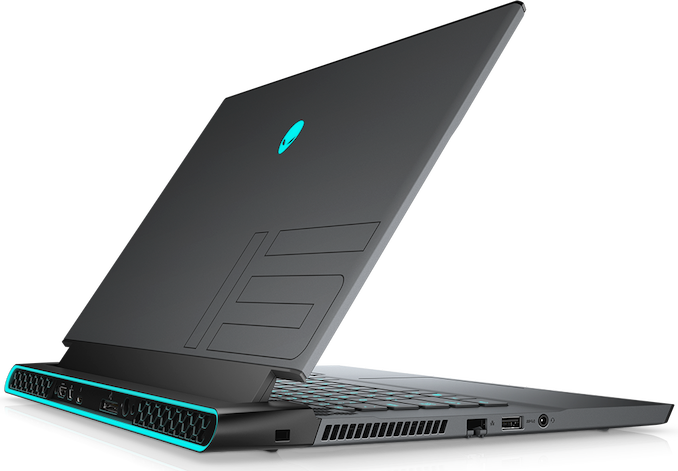 As far as DRAM and storage is concerned, the new Alienware m15 and Alienware m17 laptops can pack up to 16 GB of DDR4-2666 memory as well as up to 4 TB of NVMe storage (with dual drive options). In addition, the latest gaming laptops from Dell's Alienware will feature 1 Gigabit or 2.5 Gigabit Ethernet by Killer, 802.11ac Wi-Fi with Bluetooth 4.2, Thunderbolt 3, USB 3.1 Gen 1, HDMI 2.0b, mDP, and a 3.5-mm connector for headsets. Interestingly, both 15.6-inch and 17.3-inch laptops will come with identical capacity 76 Wh batteries.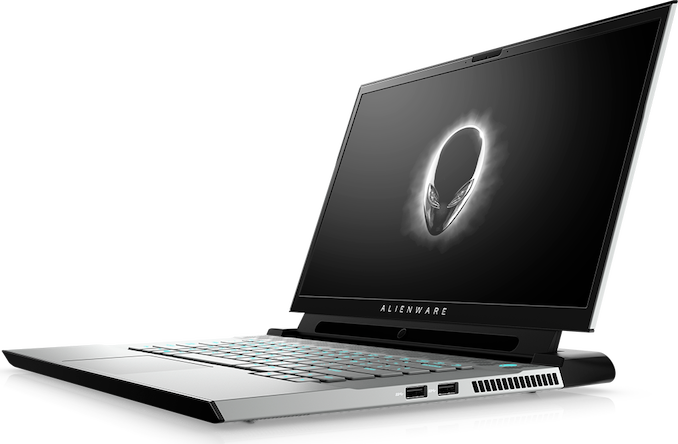 Dell plans to make its new Alienware m15 and Alienware m17 gaming notebooks available on June 11, with prices starting from $1,499. The entry-level models will feature a quad-core processor as well as NVIDIA's GeForce GTX 1650 graphics, with prices and performance going up from there.
Source: Dell's Press Release
Want to keep up to date with all of our Computex 2019 Coverage?

Laptops

Hardware

Chips
Follow AnandTech's breaking news here!