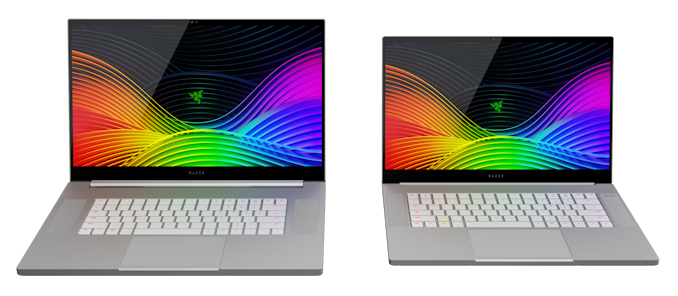 Hot on the heels of NVIDIA's announcement of their latest Quadro professional GPUs, Razer is leveraging this new technology to offer up new workstation laptops based on their popular Blade models, with the Razer Blade 15 and 17 Studio Edition. The new professional laptops offer up the classic Razer CNC machined aluminum chassis, add in some new hardware, new displays, and finish off with a gorgeous Mercury White finish.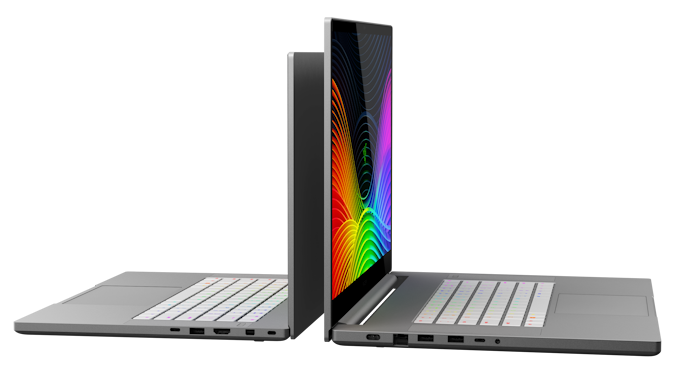 The Razer Blade 15 Studio Edition will be offered with a UHD OLED touch display, and to meet the demands of professionals, will be available with 32 GB of RAM and 1 TB of NVMe storage. The 15-inch model will feature the Intel Core i7-9750H, with six cores, twelve threads, and a 2.6 GHz to 4.5 GHz frequency range. For graphic demands, the NVIDIA Quadro RTX 5000 is on tap, and the laptop will be loaded with NVIDIA's Studio Drivers, which are formerly known as Creator Ready drivers and optimized for professional workflows such as Cinema 4D and Adobe products.
The Razer Blade Pro 17 Studio Edition takes the 17-inch Blade model and updates it with a new UHD 120 Hz display. Along with the NVIDIA Quadro RTX 5000, the 17-inch version gets the Core i9-9880H, which is offers eight cores, sixteen threads, and a 2.3 GHz to 4.8 GHz frequency range.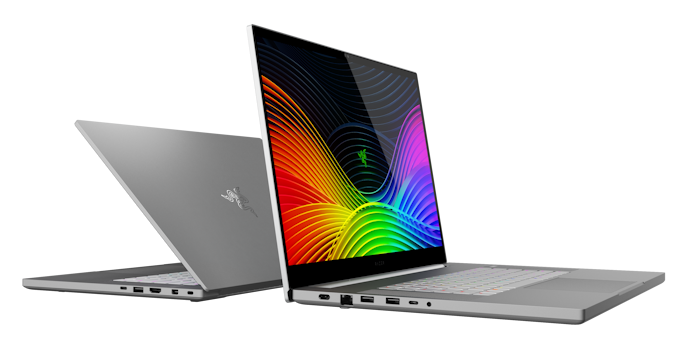 Both laptops will of course work with Razer's Core X external GPU enclosure as well over Thunderbolt 3, if you have workloads that would benefit from dual-GPUs.
We're waiting on full specifications from Razer, but I would expect both devices to offer at least Adobe RGB, which is something Razer already offers on several of their other laptops.
The new Studio Edition laptops will be available later this year, with pricing to be determined closer to launch.
Want to keep up to date with all of our Computex 2019 Coverage?

Laptops

Hardware

Chips
Follow AnandTech's breaking news here!
Source: Razer