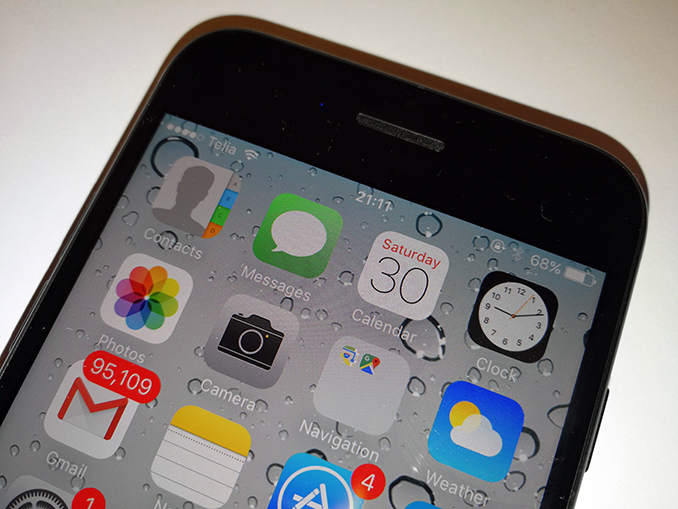 Following widespread criticism for reducing SoC frequency because of battery degradation, Apple announced plans to cut down the price of an out-of-warranty battery replacement for the iPhone 6 and newer models to $29 (from $79) throughout 2018. The battery swap program was expected to kick off early in 2018, but Apple has decided to initiate it immediately in the US, starting December 30. Later on, the company plans to update its iOS in early 2018 to give its customers a visibility of battery wear out and help them to decide whether they need a swap or not.
"We expected to need more time to be ready," Apple said in a statement published by TechCrunch. "But we are happy to offer our customers the lower pricing right away. Initial supplies of some replacement batteries may be limited."
Earlier this month Apple confirmed that it reduces the iPhone SoC frequency, among other things, as its battery capacity depreciates over time in order to avoid unexpected shutdowns from high current draw. The company claims that at times its processors demand a higher peak current than a degraded battery can provide. In particular, as batteries age (or are operated in a low temperature environment), the impedance grows and the ability to supply enough current at a stable voltage drops. Apple's power management monitors a combination of the iPhone temperature, battery charge, and the battery's impedance (the company does not say how it can monitor the impedance of a battery). Since all components require certain voltages and currents to operate, in a bid to avoid unexpected shutdowns, iOS reduces the SoC frequency and therefore reduces the performance of the smartphone until the power management IC finds it reasonable.
We have already published two stories covering the Apple battery fiasco, where we covered some additional details on the matter:
While an iPhone is guaranteed to make an emergency call, its aged battery may not provide required performance for all the third-party applications needed. In a bid to remedy the battery situation, Apple offers owners of the iPhone 6, 6S, SE and 7 in the US to install a new battery for $29, starting today. To do so, owners of the said iPhones will have to either send their smartphones to Apple, bring them to the company's stores, or bring them to an Apple authorized service provider. The final details yet have to be published. Apple says that it usually takes 7-9 days to replace a battery, but if a large number of clients decide to replace their existing units straight away, the service will take longer and shortages of certain battery units may occur. It remains to be seen how Apple deals with its customers in Asia and Europe.
Sometimes early next year Apple intends to update its iOS to give their customers a clear understanding of the health of their iPhone's batteries. This probably indicates that Apple will continue to lower performance of its SoCs going forward to prevent shutdowns, prolong battery life and guarantee phone operation in case of emergencies for all of its customers.
Source: TechCrunch