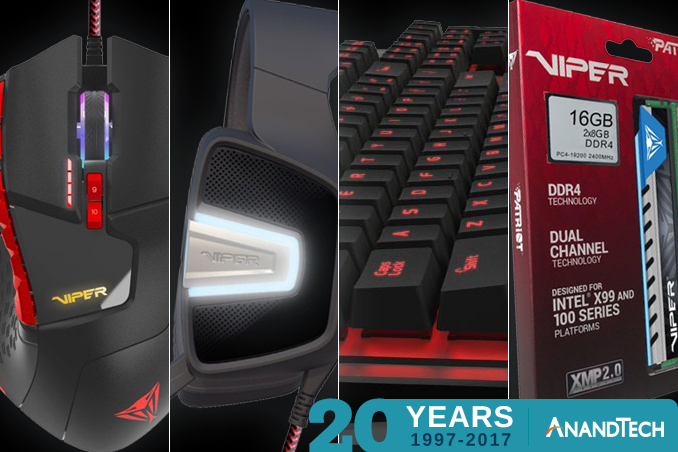 Today we're kicking things off with day 12 of our 20 day giveaway celebration of AnandTech's 20th anniversary.
This morning we have prizes from the pleasant people over at Patriot. The memory, flash storage, and peripherals vendor has sent over a mix of their gear, including both DDR4 RAM and some of their latest peripherals. For RAM we have a 16GB kit of their Viper Elite DDR4-2400. Meanwhile for peripherals the company has brought out the Red, Green, and Blue, with their RGB-equipped Viper V370 headset, Viper V570 mouse, and Viper V760 keyboard.
Viper Elite Series DDR4-2400 16GB (2x8GB), Blue
Viper V370 RGB 7.1 Virtual Surround Gaming Headset
Viper V570 RGB Laser Gaming Mouse
Viper V760 Gaming Mechanical Keyboard
The AnandTech 20th Anniversary Celebration – Patriot Memory Giveaway
Viper Elite Series DDR4-2400 16GB (2x8GB)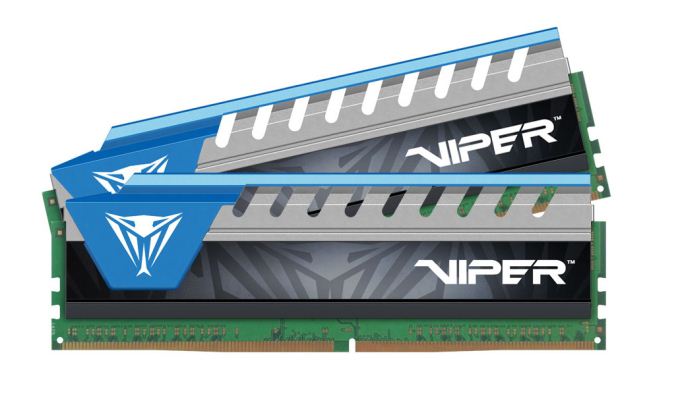 Patriot originally got their start in memory, so that too is where we'll start. The Viper Elite Series kit we're giving away is a 16GB (2x8GB) set of DIMMs that run at DDR4-2400 with 15-15-15 timings. This is the highest speed grade that DDR4 supports without overclocking, and consequently the kit operates at a cool 1.2v. Meanwhile a blue heatshield ensures that the DIMM is protected, and what little heat is generated is easily dissipated.
Viper V370 RGB Gaming Headset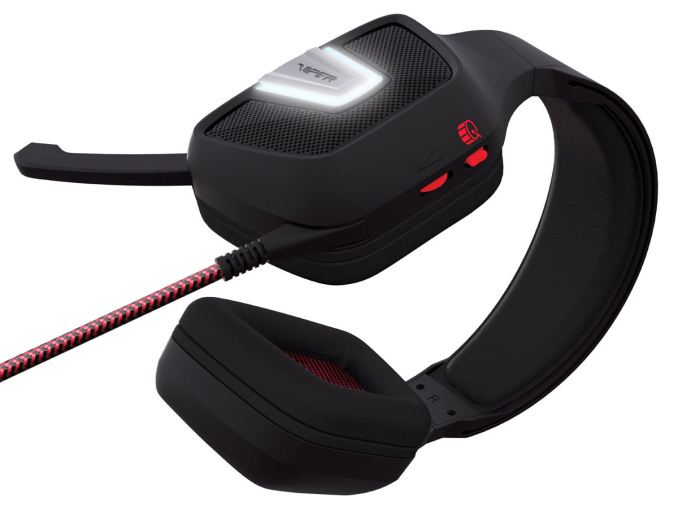 Our second prize of the day is the Viper V370 RGB 7.1 Virtual Surround Gaming Headset. This closed-back audio headset features a pair of 40mm drivers and an additional set of 30mm drivers for bass, along with a built-in microphone. And living up to its name, it also includes RGB lighting built into the headset.
Viper V570 RGB Laser Gaming Mouse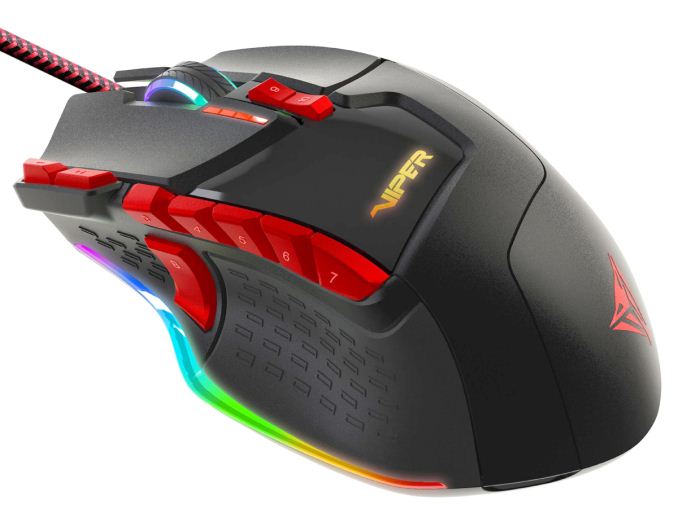 Our third prize is the Viper V570 Laser Gaming Mouse. This right-handed mouse uses a laser sensor that goes up to 3200 DPI, while also offering an adjustable weight and 13 additional macro buttons. Rounding out the package, the mouse also features 7 zones of RGB LED lights.
Viper V760 RGB Gaming Mechanical Keyboard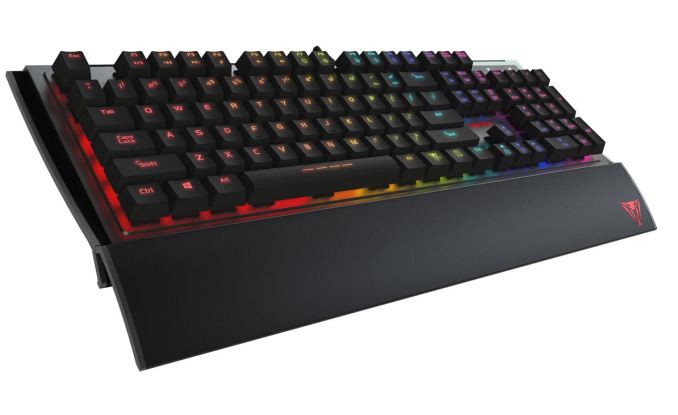 The final product in today's giveaway is the company's Viper V760 RGB Gaming Mechanical Keyboard. Patriot's sole keyboard, the V760 uses Kailh's brown mechanical switches to give the keyboard a tactile feel. The board doesn't feature any extra keys beyond its base 104 keys, but it does offer extensive macro programming and lighting control through the use of a Function modifier key. And of course, like the other RGB peripherals in Patriot's collection, the V760 features RGB lighting, thanks to the including of per-key RGB LEDs.
Finally, as with our other giveaways, today's giveaway is only open for 48 hours, so be sure to enter soon. However please note that for legal reasons, we're only able to open these giveaways to residents of the United States.
Good luck to everyone! And be sure to check in this afternoon for our next giveaway.