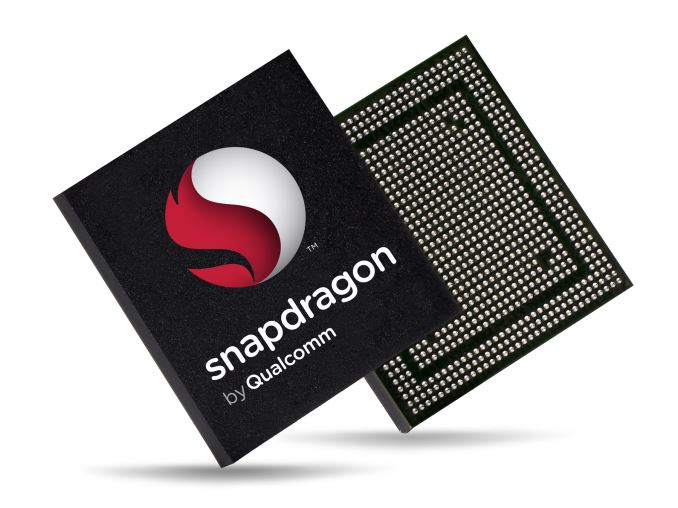 If you've been paying attention to the right places in the past few months it was probably obvious this was coming, but Qualcomm is announcing a higher tier to their Snapdragon 82x lineup, known as the Snapdragon 821 or MSM8996 Pro. While today's announcement basically boils down to acknowledging that this SoC exists and that the big CPU cores have a clock speed of 2.4 GHz, it's likely that in the months since the Snapdragon 820 was released Qualcomm engineering staff have been working on resolving various errata as well as improving their floorplanning and architecture implementation. It's also likely that we will see a few new or otherwise revised IP blocks.
| | | |
| --- | --- | --- |
| | Snapdragon 820 | Snapdragon 821 |
| CPU Perf Cluster | 2x Kryo 2.2 GHz | 2x Kryo 2.4 GHz |
| CPU Power Cluster | 2x Kryo 1.6 GHz | 2x Kryo >2 GHz |
| GPU | Adreno 530 624 MHz | Adreno ??? ~650 MHz |
What isn't in this announcement is that the power cluster will likely be above 2 GHz and GPU clocks look to be around 650 MHz but without knowing whether there are some changes other than clock relative to Adreno 530 we can't really estimate the performance of this part. However, this information can be subject to change depending upon what happens at Qualcomm. It's important to note here that while these changes may seem to be small that improvements in the implementation of an SoC can have a dramatic effect on performance and power. I'm sure we'll be learning more about this SoC in the coming months so for now we'll just have to wait and see what comes next.