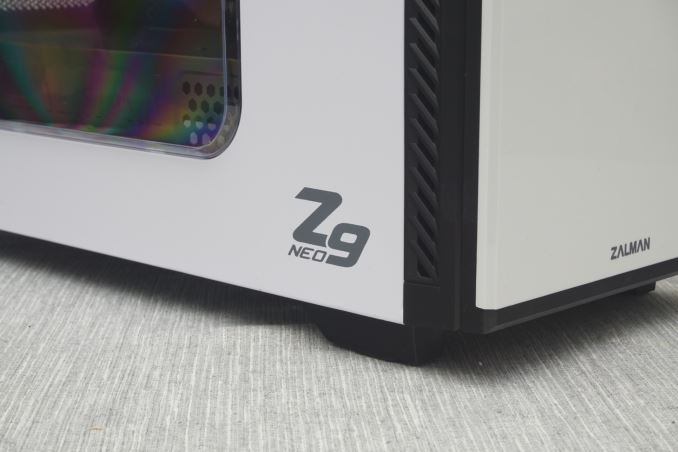 Large and expensive computer cases are not for everyone. Actually, their market share is very limited, as many users seek the most cost-effective and practical hardware. Today we are having a look at Zalman's latest case design, the Z9 Neo. The Z9 Neo is a case designed to provide high performance and versatility while preserving a very enticing price tag.
Introduction
Zalman is a well-known name in computing enthusiast's cycles, having provided advanced cooling solutions from 1999. During the last half decade, the company was diversifying into other segments of the consumer PC market, such as cases and power supplies, but the progress of the company slowed down after Moneaul's scandal in 2014. Zalman legally severed their ties with Moneaul and, despite that setback, is moving on as an independent company since then, releasing new products and diversifying into other segments of the PC market.
It took several months for Zalman to recover and start introducing new products, but it does look like the company is ready to established a firm foothold into the market once again: Zalman has introduced a number of new cases, coolers and gaming peripherals during the past several months. In this review we are having a close look on the Z9 Neo, one of their most popular recent case designs. On paper, the specifications of the Z9 Neo seem very impressive, especially for the case with a price tag lower than $80.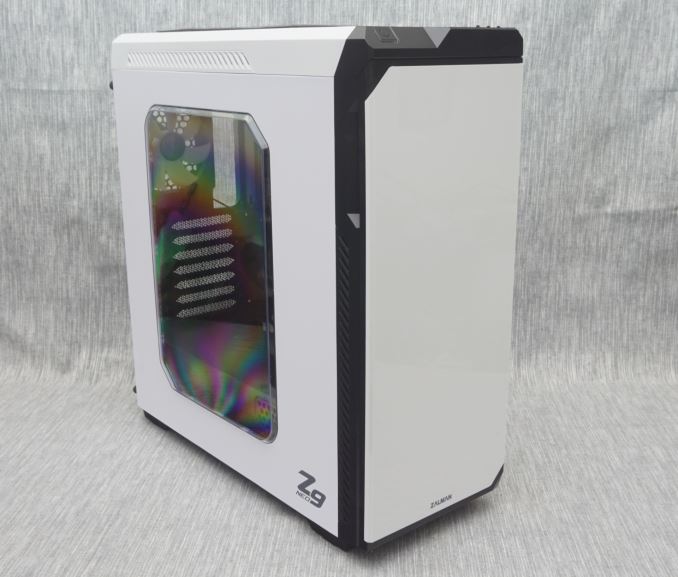 Zalman Z9 Neo
Motherboard Size
ATX, Micro-ATX, Mini-ITX
Drive Bays
External
2 × 5.25"
Internal
2 × 3.5"/2.5" (Drive's cage)
2 × 2.5" (Directly on the motherboard tray)
2 × 3.5"/2.5" (Into unoccupied 5.25" bays)
Cooling
Front
2 × 120 mm or 2 x 140 mm (2 × 120 mm included)
Rear
1 × 120 mm (included)
Top
2 × 120 mm (2 × 120 mm Blue LED fans included)
HDD
-
Bottom
-
Radiator Support
Front
Up to 240 mm or 280 mm
Rear
Up to 120 mm
Top
Up to 240 mm
Side
-
Bottom
-
I/O Port
2× USB 3.0, 2× USB 2.0, 1× Headphone, 1× Mic
Power Supply Size
ATX
Clearances
HSF
160 mm
PSU
180 mm
GPU
420 mm
Dimensions
490 mm × 205 mm × 482 mm
19.29 in × 8.07 in × 18.98 in
Prominent Features
· Optimized air flow cooling structure
· Exclusive cooling for Power Supply
· View through side smokey acrylic
· Black cover sash
· USB 3.0 Support & Convenient interface
· Dust filter installed
· Soundproof pad applied
· Separable upper panel
· Excellent expandability and wide space
· Velcro & rubber type hole
· Tool free HDD installation
Price
$73.40
Packaging & Bundle
We received the Z9 Neo into a simple but sturdy brown cardboard box. The artwork is monochromic and based on a rough schematic of the case, with its basic specifications printed on the sides of the box. Although it is not much to gaze upon, the sturdy box and thick Styrofoam slabs provide adequate protection during shipping.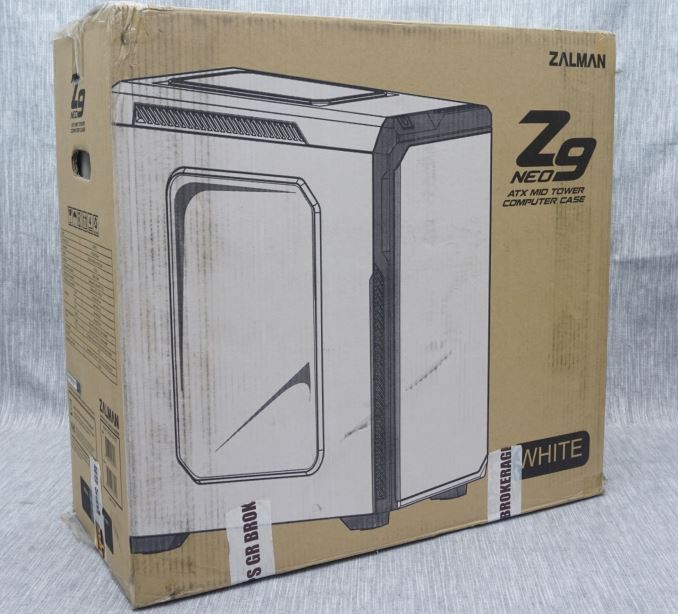 Zalman is trying to keep their products cost effective, so the very basic bundle was not a surprise for us. Only the basic mounting hardware, a few cable ties and a simple manual are being supplied alongside with the Z9 Neo.